The Easter Story; Part Three - Video
Description
The Easter Story
Part Three of Five. Jesus go to the garden to pray, Peter denies that he knows Jesus.
John 14:3
Downloads

240 MP4 file

240 WMV file
Comments
blog comments powered by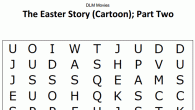 Wordsearch
Easter Story 2
Find words like Jesus, Judas, and Supper.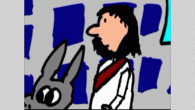 Video
The Easter Story; Part One
Jesus rides into town on a donkey.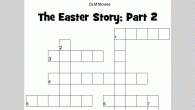 Crossword
Easter Story 2
Use clues to solve the the crossword puzzle.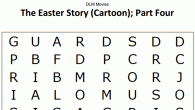 Wordsearch
Easter Story 4
Find words like Pilate, cross, and risen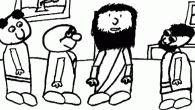 Coloring Page
Easter Story 5
Jesus comes to see doubting Thomas