Fishers of Men, Luke 5:5-11 KJV - Video
Description
Fishers of Men
After preaching to a group of people on the lake side, Jesus helps some men catch a multitude of fish. Then he calls them to be "Fishers of Men". Luke 5:5-11 KJV.
-----Credits-----
SOUND EFFECTS
http://www.freesound.org/
MUSIC
Bonjour, Mon Amie; by Josh Woodward
http://www.joshwoodward.com/song/BonjourMonAmie
Luke 5:5-11
Downloads

1080 MP4 file

720 MP4 file

480 MP4 file

360 MP4 file

1080 WMV file

720 WMV file

480 WMV file

360 WMV file

240 WMV file
Comments
blog comments powered by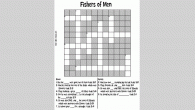 Crossword
Fishers of Men
Use clues from the bible story to solve the puzzle.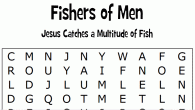 Wordsearch
Fishers of Men
Find words like ships, Simon, and fish.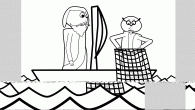 Coloring Page
Fishers of Men
Four coloring pages from the 2014 Fishers of Men bible story cartoon.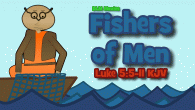 Video
Fishers of Men, Luke 5:5-11 KJV
After preaching to a group of people on the lake side Jesus helps some men catch a multitude of fish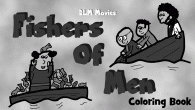 Coloring Book
Fishers of Men
After preaching to a group of people on the lake side, Jesus helps some men catch a multitude of fis